The Swedish national organization for welding, "Svetskommissionen", met in Örnsköldsvik end of March to discuss welding and development. This year the focus was on the expansion in the North, competencies needed as well as welding of advanced materials and special methods. OSTP was one of the companies that the team visited this year.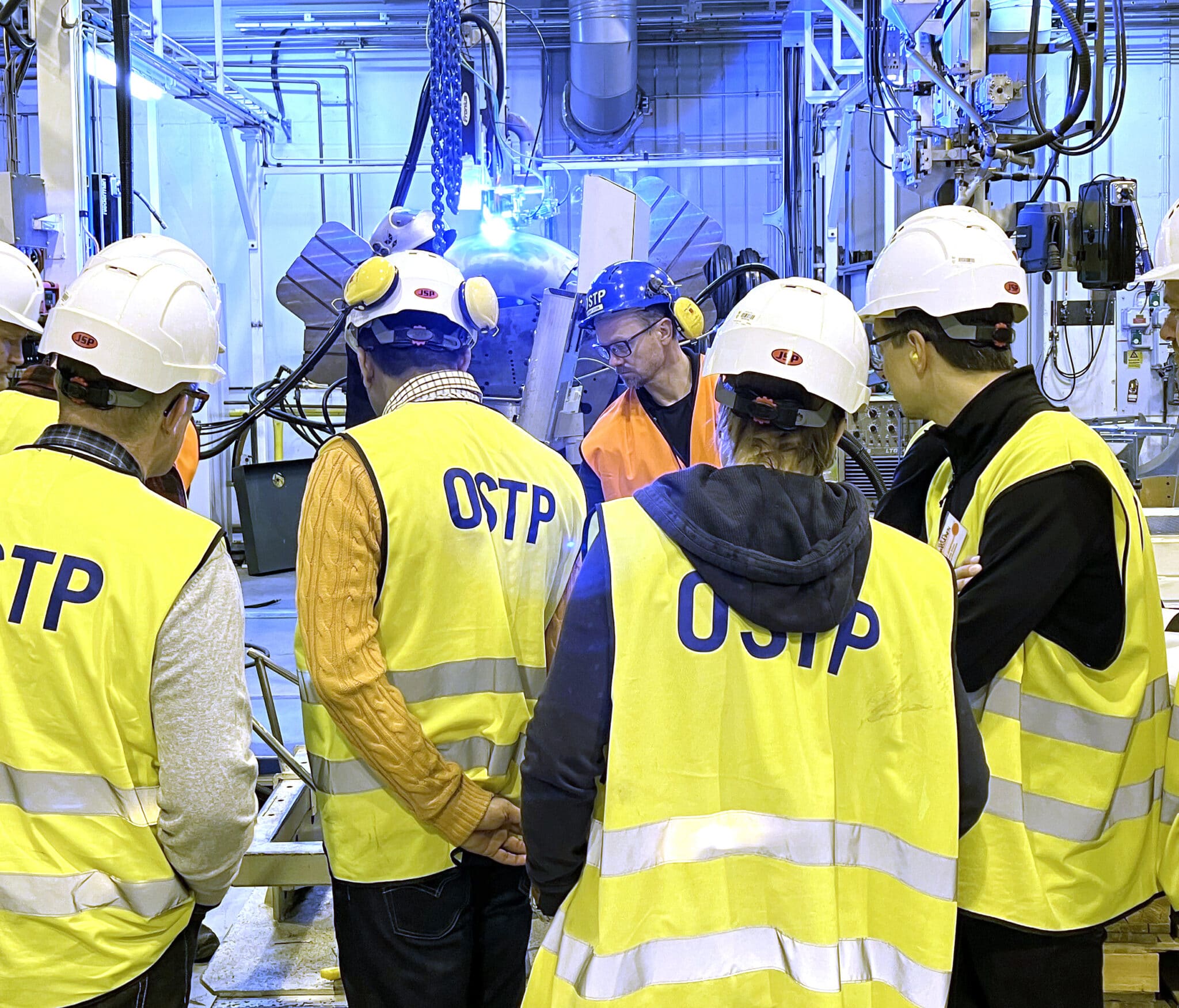 Erik Poohl, IWE at OSTP and ÖMV, together with Mikael Boman, IWS, were hosting the visit at OSTP with around 70 members of Svetskommissionen from a variety of industries.
"The annual meetings with Svetskommissionen are always great and well organized. It is rewarding to exchange experiences and inspiration with others working within the same field. Welding as such has been around for a very long time, but we are continuously developing new methods and techniques. This is what is so interesting about this line of work," Mikael Boman comments.
"Within OSTP Group we have worked a long time developing welding methods and this work is according to a wide range of welding certificates. We are very proud of both our welders and our products," Erik Poohl says.
Mathias Lundin CEO at Svetskommissionen comments:
"We are happy to have held our annual meeting in Örnsköldsvik. Not the least considering the area's great importance for the industry and the connection to our business. Fogningsdagarna this year included a very successful mini fair, interesting lectures and company visits. A special thank you to OSTP for hosting a visit that was very appreciated by our members who were also greatly impressed by the professional operations."